Featured Artist - Lauren Kelly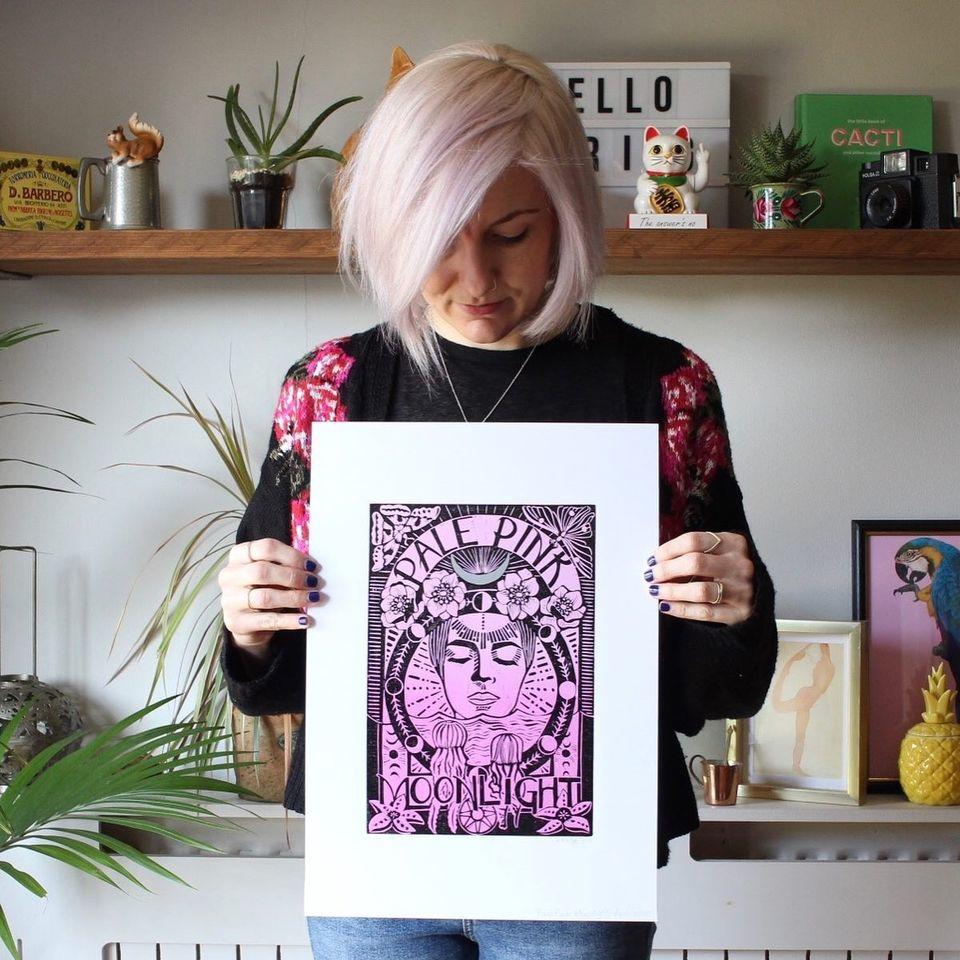 Featured Artist #1 Artist and printmaker Lauren Kelly
Lauren teaches art and has been creating Linocuts for around 10 years after a chance encounter with disused printing press led her to start her focus on Lino printing. She rescued the press from a dusty corner of the art department at the school she teaches at. Once she had started to use it in her teaching, she was inspired to start printing her own designs and has constantly been creating new ideas since.
Lauren's prints are born out a of a fascination with objects, collections, pattern and repetition. Lauren studied Graphic Design and has experimented with many types of printmaking but settled on Lino printing. Her graphic design background has given a sense of order and organisation in compositions and an illustrative style design to her pieces.
Lauren is based in Wivenhoe near Colchester. As well as creating a new collection of Wildflowers of Wivenhoe prints, Lauren has recently enjoyed adding hand finished elements to some of her prints using watercolour and metallic inks. Her recent pieces such as 'Pale Pink Moonlight' (my personal favourite!) and 'Golden Sunlight' have explored nature and symbolism and found inspiration in tarot cards and vintage poster designs.
Lauren's favourite items from the Oaken Moon shop: